Case Studies
Check out some of the local businesses we've helped
  Brand New Website to
#1 in Google

in 8 Weeks!
The Client
David has been playing soccer since he was a kid. He aspired to play professionally and was tracking in that direction representing NSW as a junior and playing in semi-professional competitions in his late teens. Unfortunately, a string of injuries in his early twenties left those dreams unfulfilled. He then turned his attention to coaching and found that he really enjoyed working one on one with highly motivated players who were serious about taking their game to the next level. He began training players from his contacts from the various soccer clubs he played and coached at. He created profiles on sports coaching directories, gumtree, and other classified sites in an attempt to gain more exposure and ultimately gain more clients. Sensing it was time to add another layer of legitimacy and professionalism to his business David set out to create a website for his business.
The Problem
David reached out to us to explore what his website options for his given budget. We took the time to get to know David and his business and what was at the core of his problem. Prior to working with us David was frustrated by two things. The first the lack of responses he got from his adds and also the lack of quality responses. He knew he wanted to work with highly motivated soccer players who aspired to play at a professional or semi-professional level. However, he found that of the few enquiries he got few were the type of client he wanted to work with.
The Solution
David was after a website that would not only portray his business in a professional light but would also ultimately attract the types of clients he was looking for. The solution we proposed was we create a custom-made website for his business and perform ongoing SEO on the site so it could be seen by the hundreds of people each month who are actively looking for a private soccer coach. Luckily for David the keywords we were targeting were not super competitive so we projected we could achieve 1st page rankings on Google within a few short months.
The Result
We worked closely with David to complete the site to exceed his initial expectations and present his business in a professional light. We then worked to get his website to rank on the first page of Google so that his prospective customers would be able to find his business when they were searching online for a private soccer coach.
Within a space of 8 weeks since the site went live it hit position #1 page #1 for his primary keyword "private soccer coaching Sydney". Within 16 weeks the website was ranking in the top 5 search results for all the targeted keywords. This resulted in an influx of new enquiries the likes of which David had not experienced before. He was getting too many enquiries he couldn't keep up!
David is now in a position where he is no longer anxious about where his next customer will come from and what's more he now confidently turns away the types of clients he doesn't want to work with because he knows he's got a reliable constant stream of new enquiries and his ideal client is just around the corner.
3 Reasons our
clients love

working with us
Small Business Care
We care about each of our clients and their business like our own, unlike big agencies where you're treated like just another number.
Results Driven
Everything we do comes down to helping your business get more of your ideal customers. 
Responsive Support
Speak to the person who actually works on your website. Get what you want quickly and the first time around. 
  Sole Trader
Tradie Dominating

Sydney
The Client
Paul is a sole trader plasterer based in Sydney's inner west. A master of his craft and an overall great bloke. Paul relied on word of mouth and the local newspaper to source customers to keep himself busy on the tools.
However, in early 2020 the local newspaper stopped being printed and distributed due to government lockdowns associated with covid-19 and general technological trends. Paul was in a position where he lost a significant source of customers since the local papers were no longer being printed and distributed.
The Problem
2020 was a very uncertain time for many businesses who were facing the uncertainty of the impact that covid-19 would have on their business. Paul's main source of advertising, the local newspaper, was no longer viable and was confused as to what to do to keep his business afloat.
Intuitively he knew he had to be online. He had joined up with a couple of 3rd party directory tasking sites but found many leads to be poor quality and full of time wasters making it a very expensive alternative. He thought about creating a website for his business and spoke to other web design agencies and even hired one but was frustrated by their poor communication and felt that they didn't really care about him.
The Solution
After meeting Paul in person to sit down and understand what it is he really needed we came to identify he needed customers to bring stability and certainty to his business. Being a one-man band, he was busy with the day-to-day tasks or being a plasterer and he required a solution that worked for him with minimal involvement on his part. We set out to create a website to reflect the honest, fair dinkum down to earth nature that is Paul and by extension Paul's Plastering. We created a site which Paul was over the moon about. So much so, he didn't request any changes to the initial draft. Upon completion of the site, we started an SEO campaign to help the site get to the first page of Google's search results for searches related to his business.
The Result
Within 2 weeks of completing the website Paul got his first customer who found his site online. Within a few short weeks this brand-new website was already ranking #1 on page 1 of Google's search results for some keywords related to Paul's business leading to the occasional customer. Within 6 months Paulsplastering.com.au hit page #1 of Google's search results for his main keyword "plasterer Sydney" and within 12 months the website hit position #1 on page #1.
Paul's website is now his main source of new customers bringing him multiple high quality leads each day. He now receives more leads than he can keep up with and has since hired extra staff to keep up with the demand. 
After a stress free
website

that actually brings you new customers?
  Lockdown?
Perfect Time
Time for SEO
The Client
Camp Belgrave is a provider of large group accommodation in the Dandenong Ranges in Victoria. The business launched in 2020. An uncertain time with the covid-19 pandemic ravaging the globe. Being in the events industry they were hit really hard with government-imposed lockdowns making meeting in large groups illegal.
The impacts of the lockdowns affected Camp Belgrave not only during official periods of lock down but even in between as many feared another lock down and were reluctant to make plans to gather in large groups in case of another lockdown.
The Problem
Being a new business one of the first things the directors of Camp Belgrave seeked to achieve was to create a professional website as a way to develop trust and confidence with their guests. They wanted the website to demonstrate the facilities of the camp in an appealing yet accurate manner and for the website to be a place to display important information relevant to their guests. Being a brand-new business with no existing customer base they also needed to get some online exposure and get bookings.
The Solution
After meeting with Camp Belgrave directors and hearing about their long-term goals and vision for the business we came to identify some of their unique selling propositions and reasons why groups would choose to stay at Camp Belgrave over the other options available in the region.
We worked with the directors to create a custom-built website that positioned Camp Belgrave in a positive and unique light. Upon completing the website, we started implementing the tailor-made SEO campaign
The Result
Despite being in a highly competitive accommodation niche which is dominated by multinational directory style websites (Airbnb, trivago, bookings.com etc) we were able to achieve fantastic SEO results. Within 9 months we were able to rank the website on page 1 of Google's search results for multiple keywords related to Camp Belgrave's offerings.
Given the number and severity of lockdowns in the greater Melbourne area during 2021 it took several months for enquiries to match the SEO results. However, at the time of writing in late 2021 Camp Belgrave's SEO is now responsible for multiple high-quality enquiries each week and is the largest source of enquiries for Camp Belgrave.
Confused about
websites & digital marketing?

We'll look after you
  SEO the
#1 Source
of New Clients
The Client
Having developed a passion for real estate and experiencing the highs and lows of buying and investing in property, Andre finally decided to start his own property buyer's agency in 2019. Being in an industry where you need to look the part Andre acted promptly to create his business branding with his website being central to all his marketing efforts. As a hungry new business owner, he worked diligently on marketing his business through various channels.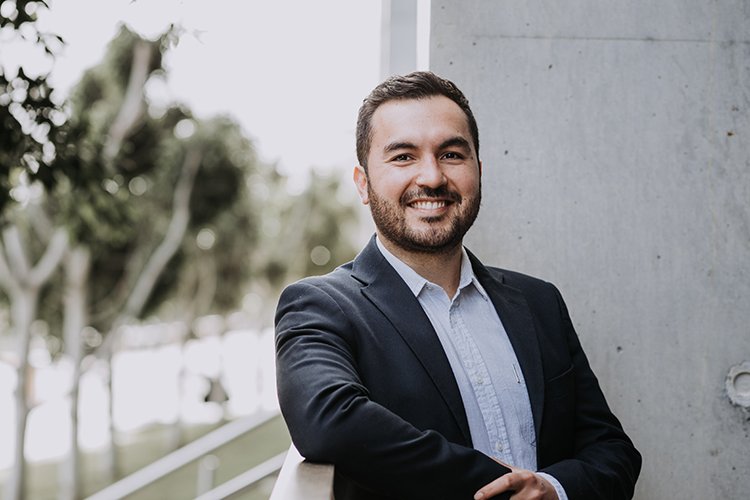 The Problem
Aesthetic appeal is of great importance in the real estate industry and Andre needed a website which exuded professionalism and expertise despite being relatively new in his business. Being tech savvy, he planned on creating his own website but never found time get around to it amidst his seemingly endless to do list. This left him feeling tired and stressed out that this task seemed to be a bottleneck for his other marketing efforts. Eventually he recognised he could get a superior result and with far less stress if he hired a professional.
The Solution
Andre was after a website that was simple and easy for his clients to navigate and find the information they needed whilst also emanating trust and authority. Wanting to be in the drivers seat of his marketing Andre wanted to be able to easily make edits and changes to the website himself. Being a new business owner Andre wanted to cast his marketing net as far and wide as possible and saw SEO as a channel to bring new customers to the business. He decided engage our web design & SEO services to achieve these goals.
The Result
We created a website for Andre which positioned his business as professional and authoritative yet approachable and caring. We created it using a user-friendly page builder making it easy for Andre to update the website and make edits quickly and easily by himself. Upon completing the website, we embarked on an SEO campaign to get the website on page 1 of Google's search results. We achieved this result for Andre within the space of 4 months. Since then, the website has consistently ranked in the top #5 results despite the campaign being inactive for over 12 months.  Andre has implemented numerous marketing campaigns and advertising schemes. Yet the results achieved through SEO have proven to be the best performing marketing channel for his business.
Address: Suite 10/4 Kitson st Frankston VIC 3199
Opening Hours
Monday 8am - 6pm
Tuesday 8am - 6pm
Wednesday 8am - 6pm
Thursday 8am - 6pm
Friday 8am - 6pm
Saturday 8am - 6pm
Sunday Closed