When choosing a web designer to create your business website, it can be a overwhelming task. There's so many out there it can be a difficult task deciding who to hire. Price, ability / portfolio, completion time, & a good track record are perhaps some of the main criteria small business owners examine when comparing the different options available to them.
However, few business owners fail to recognise perhaps the single biggest factor in choosing the right web designer. Often, they come to realise the importance of this weeks or months after they have their website built. That is:
The importance of SEO for your business website
Without SEO your website will not get any visitors coming to look at your site. Which means the only visitors the website will get is you, your family & friends, and perhaps customers who are already familiar with your business.
In other words you will not get new customers from your website.
In order to get new customers you'll have to start an SEM campaign of some sort in order to get visitors to your site. This is a viable option but why pay for visitors when you can potentially get visitors for free through SEO.
Once your website starts bring in new leads that turn into customers then it is no longer an expense but an investment that yields a return.
How to get a website that brings in leads?
Essentially you have 3 options:
Do it yourself 

Hire a web designer to build your website and then hire a separate SEO agency visitors to your site

Hire a web designer that implements SEO in the building process and ongoing
Option 1: Do It Yourself
If your a busy business owner I take it that option 3 will not be a great option since you'll have to learn a lot and that would take away your precious time which you can be using to work on your business.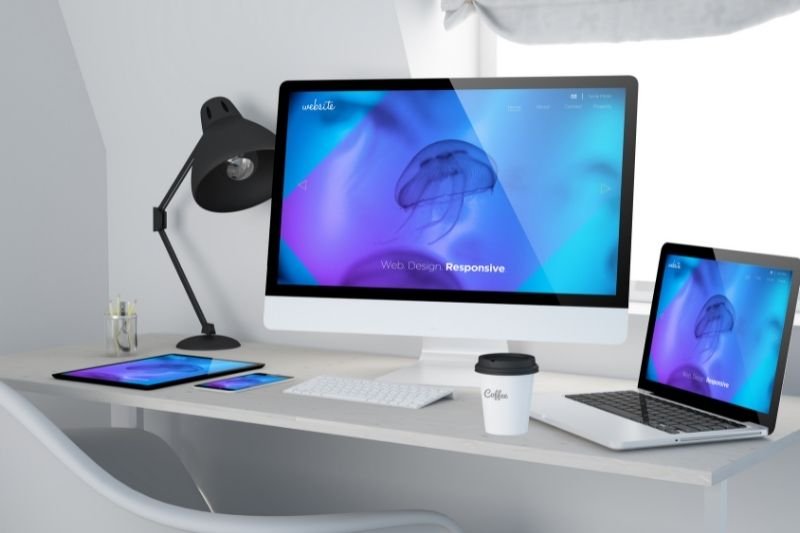 Option 2: Hiring a web designer and SEO agency separately
When you hire someone to solely build your website they will hopefully produce something aesthetically that you're after. Unfortunately, many web designers lack SEO knowledge and SEO experience, this poses a real risk for money wasting on your part. You'll be left with a pretty website that doesn't work.
In this case you'll have to hire an SEO agency to get your website to work for you but then you're faced with the reality that your web designer didn't have SEO in mind when creating your website. It's a pretty website, but it's not built on keywords, site structure is not optimised, is slow to load and it has duplicate content on the site (because the designer needed content and duplicate copy is the cheap and lazy way to get content). 
Get in, build, get paid, see you later. 
The SEO agency you hire will then have the messy task of renovating and rebuilding the website to get it to actually work as you need it to. It'll be time intensive and a waste of your money. 
The main problem with hiring separate companies for this is that SEO is intertwined with web design & development. 
The tasks of building a website that converts traffic and getting it to rank so that you get traffic to your site, are very closely intertwined and to hire separate companies to deliver a cohesive product is a recipe for disappointing results for your business.
Hiring a professional to build your website and do SEO
Hiring a professional to build a website and get it to be visible on search engines will get you better results for your investment dollar. 
By hiring someone that does both web design and SEO you'll get a finished product with great bones, built for SEO and fleshed out with conversion focused design and content. There is one source that is accountable for the outcomes of your website therefore more at stake with their efforts. No other party to deflect blame and responsibility for lacklustre results.
Contrastingly, when separate people are hired for these tasks, it is very tricky to diagnose what is stopping a website from generating leads: Is the reason you're not benefiting from having a website that the site is not getting enough of the right traffic? Or are viewers simply not having a good user experience on the site, thereby not calling you? 
Either way, if you have one source to do both tasks, it's up to them and only them, to figure out a way to make it work. 
Another benefit of hiring one source to build your website and get it to work effectively for you through SEO is that you will only be communicating with one person that will hear you out and get things moving in the direction you want. When you've achieved the SEO results you set out to achieve you can also utilise their website maintenance services since they will know your website inside and out. Your time is valuable, don't waste it with back and forth communication with multiple companies that will most likely point the finger at the other when things go wrong. 
Consider the above factors closely before you hire a web designer. 
The growth of your business is the core of most companies' goals and initiatives, regardless of size or age. And the ever-changing digital world makes technology an essential part of your growth strategy. In saying that, implementing technology into your company to...